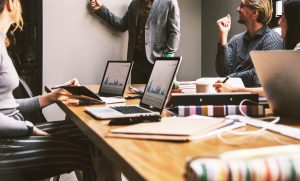 Human resources departments have evolved thanks to improving technology and an improved understanding of the modern employee. Manager roles are being redefined while resources and tools are being simplified and consolidated. New HR trends see these departments working in greater conjunction with employees while having greater control over their document management. Also, more departments are moving away from paper-dominated setups, relying on paperless ECM systems and workflows to improve such systems. Understanding HR trends in human resource management can make your business a more efficient entity.
Adjusting to the New Generations of Jobseekers
The hiring process today is more proactive than ever. That is in part due to more millennials entering the workforce, becoming one of the largest workforce sectors around. With the advanced technology that is available to millennials, both through the internet and on social media, they can better prepare for you before you call them for an interview. Working in human resources, you understand this growing HR trend. It is imperative that you work with your marketing team to ensure your website and social feeds communicate your company's goals, personality, and philosophy.
Communication between employees and management also needs some attention, such as encouraging more consistent feedback to help improve job performance. More HR personnel are using software systems notifying employees regarding any performance or compliance issues. That keeps the workplace nimble, addresses issues sooner, and helps re-define business goals over the long or short-term if need be. Millennials have grown up with an instant mindset and having systems that specialize in quick feedback or actions will make this segment of the workforce more open to working with you and performing at an optimum level.
>> Everything You Need to Know About Document Management Software [Free eBook] <<
Improving Your Hiring Processes with Automation
The latest HR trends surround the dissolution of paper-centric processes as HR document management software enhancements are being made in earnest. Potential hires are looking for a more personalized, electronically-based hiring process because this implies the company is future-forward and values a more collaborative and interactive work environment.
As a result, manual processes aren't ideal when interacting with tech-savvy employees who want efficiency mixed with connectivity. More HR personnel are adjusting workplace efforts and making work culture transformations to adapt to the growing workforce who are technically advanced.
Standardizing Onboarding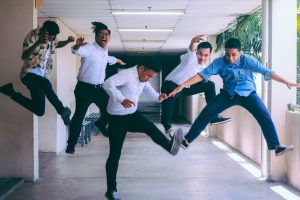 In order to boost employee retention, more HR professionals are streamlining the onboarding process to persuade employees to stay longer and feel confident that their HR department has their best interests in mind.
You can implement this HR trend by using a paperless Enterprise Content Management system (ECM). Using an ECM allows you and other HR experts to simplify job applications, background checks, insurance forms, and more hiring-related documents. Furthermore, an ECM includes workflows to make sure records are processed in an accurate and timely fashion, protected via security measures to ensure sensitive information isn't compromised. Plus, only people who are supposed to view the information have access to it, even when off-site. Having an ECM helps you manage the entire employee lifecycle process.
Additionally, any best-in-class ECM solution will include a visual dashboard that provides HR managers with real-time insights into the status of each process (such as onboarding packages) and provides the ability to make on the fly adjustments. For example, has a staff member called in sick and you need a new employee's email and anti-spam software setup up before tomorrow? Not a problem. Simply route the task to another member of your IT staff.

Having an enterprise content management system makes document management for HR a much more seamless process. It reduces paper, which takes a lot of time to look over and fill out and costs a lot to continually purchase, and ECM improves governance while eliminating HR compliance issues before the next audit takes place.
The Evolution of HR Roles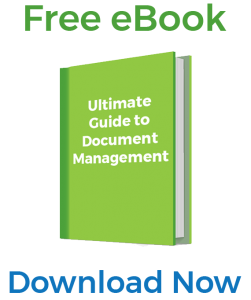 Human resource departments are becoming less bureaucratic, using and storing less paper, and are instead centering their strategies on the latest technological advancements.
Thanks to paperless enterprise content management and workflows, there is more value being created within human resource departments. With this system, you can hire people with more efficiency, manage employees more securely and offer insight regarding performance and other factors. Now, you can rebrand HR from top to bottom, as an efficient, forward-thinking, and compliant-focused department. For HR professionals like you, strategic thinking is becoming the new norm as a core competency.
New trends in HR are allowing managers and other professionals to assess their talent better. You can understand which skills you need to sharpen among your labor force. Since everything can be moved online, you use online learning as a more effective means to help employees understand their responsibilities. You can view all documents collected and training sessions completed, which makes employee progress tracking much easier and document retrieval less taxing. Getting in line with these new HR trends will help your human resources department play a more integral role than ever.
Optimize your HR document management software now with MEDI Document Management Solutions. Contact MEDI to automate your HR department!