Tweet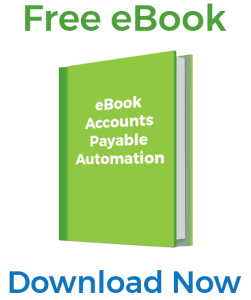 We have all heard the phrase "we need to do more with less" less time, less resources, less complications. In today's blog post we are going to look at an area of business operations where we can achieve this organizational goal of doing more with less. We are going to discuss simplifying invoice processing, why it matters and how to do it.
Traditional invoice processing has always been a manual paper-based process. The invoice would come in by postal mail, or by fax, which then would be printed out for processing and passed to an Accounts Payable processor who begins the first stages of reviewing the invoice for processing and payment. After an AP processor reviews the invoice the invoice is passed physically to the next level of approval which can be a department manager of AP processor manager to review as well. In the manual paper-based workflow this can be a point where problems can manifest. An invoice can easily be lost and/or buried in the "paper shuffle", where the invoice processing can get held up for hours, days, weeks, and in a worst-case scenario, lost entirely.
Now let's take a look at a simplified invoice processing workflow by implementing technology into the invoice processing business operation. In this workflow; invoices are received via email or scanned [learn more about scanning hardware] into a DMS (Document Management Software) system. [learn more about DMS] From here the DMS uses a technology called I.D.C. or intelligent data capture where the software extracts the data from the e-invoice or scanned file to review and validate the invoice to a 3-way match, matching the invoice, PO, and contract before sending it for final approval and payment. Notification about the invoice processing are sent to the appropriate person to resolve discrepancies and approval status is always in real time eliminating those costly bottlenecks described above.
So now let's look at why this matters and it is quite simple. An efficient accounts payable invoice processing allows for a companies CFO to make decisions on how to use the company's cash position to the companies benefit. [READ MORE]
The next question is; how does my organization take advantage of this technology? If you are in the mid-Atlantic give us a call (800.731.6334) or send us an email sales@medimicro.com and we can discuss your situation and provide you with a demo of the software. Outside of the mid-Atlantic, reach out to our partners at docStar to connect you to an authorized dealer.