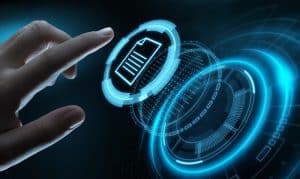 In the digital era, searching through a dusty filing cabinet to find important information and making someone sit at a desk doing the same repetitive task for 8 hours doesn't make any sense.
Business process automation (BPA) improves efficiency and security to ensure that your time isn't wasted and your information is safe. But there are different BPA tools out there, so how do you know which automation software will deliver the results you're after? Let's look at five of the top business process automation trends for 2023.
What is Business Process Automation?
Business process automation, also known as BPA, or simply digital transformation, removes the manual component from some business processes. Automation technology takes care of repetitive tasks, freeing employees to focus on bigger-picture strategy. When human intervention for complex processes is minimized, paperwork decreases, service quality increases, costs are contained, and employees can focus on improving client relationships.
Efficiency goes up, and costs go down.
A proactive approach to Cybersecurity
Cyber attacks are a growing threat for businesses across all industries around the world. Many organizations recognize this, but few understand how that risk affects their business. Consequently, companies underspend on cyber security measures. This is kind of like keeping important stuff in the office but not bothering to put locks on the doors.
But this lack of protection is changing.
Companies are realizing that cybersecurity deserves more than a bullet point in a disaster recovery plan and are now devoting a growing amount of budget to protecting assets.
BPA tools detect cyber crime activity before it affects day-to-day internal systems. Security-related automation tools validate operational processes and identify threats to those processes increasing overall cyber resilience.
While almost every cyber security solution available today finds suspicious traffic after it enters your network, MEDI offers proactive cyber security which continuously protects against data breaches, malware, ransomware, and other threats to stop an attack before it occurs. This protects not only critical information, but also your reputation.
Integrating Robotic Process Automation
Artificial intelligence (AI) uses software (robots/bots) to mimic human intelligence but with a higher degree of efficiency. Robots free your staff from time-consuming, repetitive tasks. Robotic Process Automation (RPA) is not a new trend, but its popularity grew during the COVID-19 pandemic.
RPA is programmable. You can configure RPA software to trigger responses, communicate with other systems, process a transaction, and execute other processes. Once RPA software is set up and initialized, bots can do the job of many employees faster and without the potential for human error. As part of this system, each step or transaction is logged for reference in the event more visibility is required on a particular process or transaction.
Integrating RPA saves you time and money, improves customer service, and places your organization on the road to growth and innovation.
Comprehensive visibility with a DMS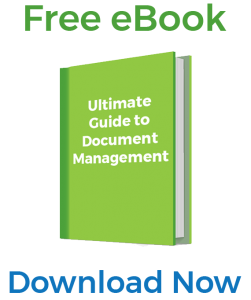 Does your workflow have blind spots? Process automation shines a light on those bottlenecks, providing proper insight into how your organization operates. Small errors within a workflow are spotted early and can be corrected before they create long-term consequences.
How would a real-time end-to-end overview of your company's starting gates, lanes, and finish line increase your operational efficiency? Centralized dashboards provide that sort of insight.
The first step to business process management is digitizing paper files and using a Document Management System (DMS) to manage those new digital files. With electronic documents, you can find, keep track of, and access all your documents online from anywhere, even with your mobile device—a significant benefit.
Not everyone works at a desk anymore. As your workforce becomes hybrid or fully remote, being able to access files digitally is an integral step toward automating and keeping your business organized.
Hyperautomation
Yes, it sounds like a buzz-word, but hyperautomation is one of the most important Business Process Automation Trends you should consider in 2023. This term describes combining multiple technologies to automate as many processes as possible in an overarching automation strategy.
Inefficiencies happen when single automations work well in one part of the workflow but they don't connect to the bigger overall company process. Hyperautomation links siloed automations together, overcoming some of the limitations of disconnected, department-specific automations.
By implementing Intelligent Data Capture technology, less manual labor is required, less errors occur, and costs are reduced.
Intelligent Data Capture (IDC) identifies and extracts key information from scanned pages and electronic documents. When should you use it? When a large number of documents and images need to be converted to text. Using intelligent data capture solutions to your organization's advantage optimizes employee productivity as they no longer have to perform the monotonous task of uploading digital files or sorting through filed paper to find the information required.
BPA for HR
Your Human Resources department loves process automation when it comes to searching for employees to hire and keeping them. HR leverages eforms to find better talent, make the onboarding process easy, improve retention rates (happy employees stick around), and celebrate milestones. An electronic form is an online form that captures and stores data. Once the data is collected, it is stored in a database for organizational use.
Typical uses of electronic forms include order forms, job tickets, credit applications, loan requests, mortgage documentation, expense forms, travel requests, applications, performance reviews, surveys, and more. These forms are easily integrated with ​​ERP, HRIS, and CRM programs so they don't disrupt the systems you are used to using.
Staying on Top of Business Process Automation Trends
It makes sense that more and more companies are looking to build intelligent automation processes that collect data on business operations, analyze that data, close inefficient gaps in workflows, support employee growth, retain customers, and save money.
MEDI is at the forefront of business transformation, always watching for current trends and implementing new technologies that optimize the way you work.
Ready to get started? Speak with the experts! MEDI provides business process automation solutions that create efficient systems. It's time to minimize human-touch, paper-driven, repetitive, error-prone tasks. Discover how you can automate your business with the latest BPA tools by contacting a MEDI expert.