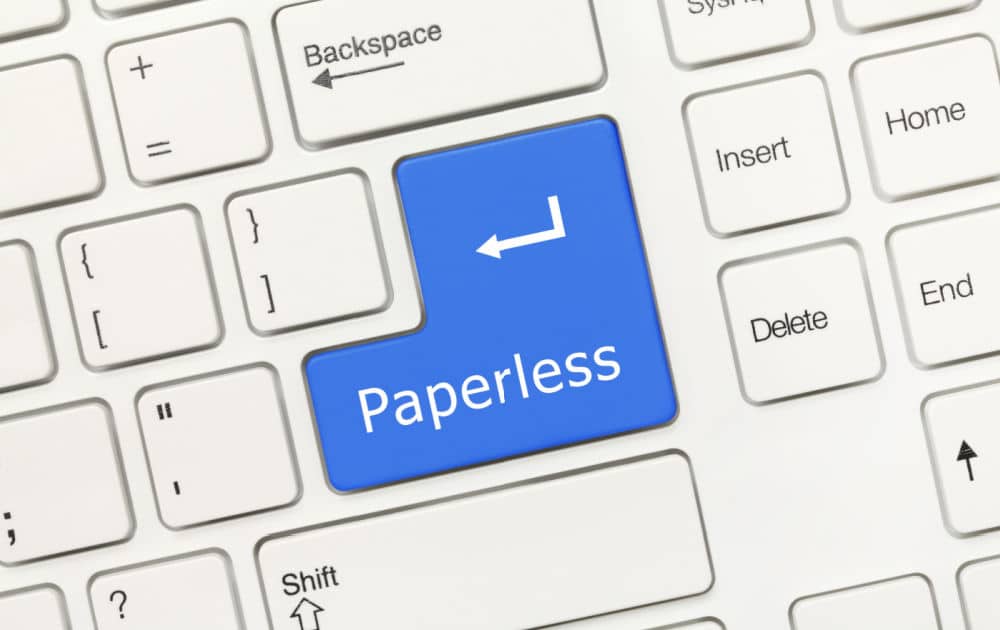 When you decide to hire a document scanning company, you want a team willing to guide you through the process. This is your opportunity to consolidate and index your documents into digital files to streamline your internal processes. Working with an experienced document scanning company that understands the ins and outs of leveraging digitization to increase productivity, up your security, and improve efficiency calls for a plan that helps you find the top document scanning companies in Maryland. Use our foolproof guide to understand the most important factors that help streamline the process and ensure your digitization is quick and painless.
What Types of Types of Documents Are You Scanning?
Whether you're a Baltimore manufacturing company, HR or accounting department in Columbia, government organization in Waldorf or advertising firm in Germantown, the types of documents you are scanning help you find the right scanning companies in Maryland for the job. You want a scanning company with experience managing similar scanning projects to your own, so you gain from their expertise and find the right solution for your organization.
For example, if you're an HR department or placement company, there are rules you'll have to follow to remain compliant. Hiring a company without experience could put you at risk for compliance issues. Another example is scanning special types of documents like microfilm. Not all scanning companies can handle all the varied formats of microfilm. Do you have large format documents, like engineering drawing or plats?
How Much Do Maryland Scanning Services Charge?
Several factors impact scanning prices, including:
The number of boxes: A standard banker box holds about 2,500 pages. The more boxes you have, the more chance there is you'll hit the bulk scanning mark, which offers a welcome price break.
Document type: Your basic 8.5 x 11 pages will cost less than having various types of documents like, say, microfiche or larger format pages like complicated blueprints.
Indexing requirements: How do you want the documents indexed and organized for delivery? Will the scanned documents live in a digital folder, or do they need to be imported into a document management system?
Condition of documents: Documents in pristine condition are easier to scan than damaged documents or paper that has staples, folds, or coffee stains.
You'll want to discuss costs to get an accurate quote without surprises. A scanning company that is completely transparent with their pricing and can offer cost-saving tips is focused on customer service. For example, document scanning services in Maryland might charge a much higher price to prep messy files. In this case, you might consider prepping documents yourself to save money. Will the scanning company provide a sample set of scans so you can inspect the quality and approve the indexing formats?
What is the Expected Turn Around Time?
Some document scanning services in the Baltimore area have limited scanners or lower-speed scanners that take longer to complete your project. A team of experienced document scanners using high-speed and/or multiple scanners will clearly complete scanning projects quicker than a one-man show with a single handfed scanner.
What Process and QC Practices Do They Use?
Document scanning in Maryland is not a simple process, so it's not a process you want to leave to just anyone. You want certified scanning experts who will take every precaution to provide high-quality scans that are completely legible and accurate. Discuss their document scanning process and quality control practices and ask how they ensure each document is as detailed and easy to read as possible. Some points to consider regarding scanning procedures and quality control include:
What process do they use?
Make sure they can walk you through their process with a clear plan explaining how they track, manage, store, and ultimately destroy or return your files.
How will their team communicate with your team throughout the project?
This is about customer service. You want a transparent process at every step and know who you can talk to if you have questions or concerns.
How do you maintain quality control?
You want a scanning company that performs quality checks. They should use the latest in document scanning technology and image clean-up software, so what you see on your paper documents is also what you see on the digital version, or maybe something even better. You want a scanning company that checks every image, not just random samples, to ensure completeness, accuracy and great image quality.
How do they provide documents you might need during the process?
Make sure they prioritize the documents your team references most often. Ask if they can access your paper documents on demand during the scanning process, just in case your team needs something on the fly. FInd out how long it will take when a request is made – will it be a couple of hours or a few days?
How Do They Keep Your Documents Secure?
A professional, experienced document scanning service in the Baltimore area gets the importance of keeping your documents secure. They have a security process down pat and will apply all necessary steps to protect your documents during the entire process.
What Other Services Do They Offer to Help You Go Paperless?
You want a Maryland scanning company that's got you covered not just for the scanning process but once the scanning is complete. Ask how they can support your new paperless operation. They should be able to provide Baltimore content management solutions that streamline and organize your document access process, including:
Enterprise content and document management systems: Once your files are digitized, you'll need an easy way to search, access, share and track your files. Remember, the major benefit of digitization is making your employees' lives easier with new streamlined processes that save time and effort. An enterprise document management system is your go-to process streamliner.
Integration: If you're one of those organizations straddling a paper and paperless world, chances are you're using different types of software. You'll want your scanning company to easily integrate your existing platforms like ERPs or CRMs without effort. This way, everyone is working from the same system and isn't bouncing from platform to platform using multiple passwords. Although you'll no longer contend with filing cabinets, your new records storage system needs to provide an easy-to-find integrated system that is user-friendly.
Digital formats: Your scanning company should offer various digital formats to save your documents.
IDC and OCR: Using intelligent data capture (IDR) technology can identify and extract critical information from scanned pages and electronic documents automatically and then feed it into your automated workflows. Optical Character Recognition (OCR) recognizes and converts words into searchable text, assisting in the retrieval process.
Remote document access and collaboration: If you're a hybrid organization, you need an app designed for remote, mobile device access. It's a sweet addition that empowers teams to collaborate, make approvals easier, and keep track of shared documents in real time.
Compliance and accountability: If your organization is subject to regulations and compliance, document management software is your BFF. Your industry might have document retention requirements in Maryland that call for simple audit trails. A system that logs interactions based on who accesses what documents offers proof of compliance while improving accountability across all departments.
Want to chat more about the best scanning services in Maryland? MEDI has over 40 years of experience offering comprehensive services to meet your document and business process management needs. Contact our dedicated team of skilled professionals for a free quote today!